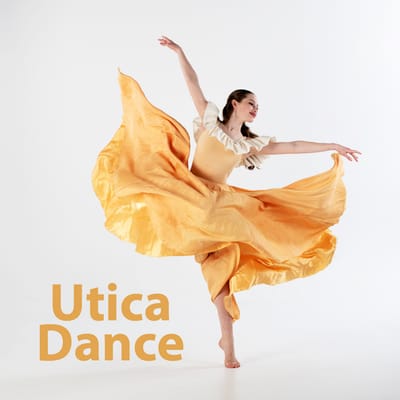 Happy August! Summer is half over, but there's still time to join the fun!
Summer is great time to start something new, or brush up your old skills.
Tuesday Tap continues with Kyra Warncke.
Beginner/Advanced Beginner at 7:00 Tuesdays, August 2, 9, 16
Tuesday Tap continues with Rebekah Hedeen
Beginner/Advanced Beginner at 7:00 Tuesdays, August 23, 30, Sept 6
Ballet all levels, all ages, taught by Nancy Long and Anthony Salatino. Classes forming now for July-August. Placement classes for all levels--first class free! Monday, Wednesday, Thursday, Friday.
We are closed Friday, September 2-Monday, September 5. Classes resume September 6th, 2022.
Please email to check availability and to reserve a space in class in all classes. All Summer Classes are Drop-in, Pay as you go. $10 for Tap, $15 for Ballet, $20 for special modern workshop in August.
Fall Dance Classes in Ballet, Jazz, Tap, Contemporary, HipHop, Yoga and more!
Check the typical schedule below. Not sure what level you or your child are? Come in during the summer for a free class!
Fall 2022 NUTCRACKER! All dancers with prior training or younger dancers just starting who wish to participate in our performances of Nutcracker 2022, December 9, 10, 11 at MVCC in Winter or Spring Concerts in Spring 2023, are invited to attend a trial class for placement.
To obtain up-to-date information about classes, I invite you to get in touch with us via email: nancy@uticadance.com, or phone--see our contact page on this site for details.
The Utica Dance faculty is passionately committed to providing students with the opportunity to learn the art of dance in a positive, structured, and inspiring environment. Utica Dance is independently owned and operated and was formerly known as the Munson Williams Proctor Arts Institute Dance Program. We are proud of our long tradition of over forty eight years providing the highest quality dance instruction in ballet, jazz, tap and modern dance.
Nancy, Tony, Kathy and Sharon are excited to welcome new and returning students to our world of dance.
Our dance productions provide all students in the Children's and Pre-Professional Divisions with opportunities to perform in professional caliber shows that range from classic ballets to original contemporary dances. Our Teen/Adult Division offers introductory and intermediate classes in ballet, jazz and tap for students who wish to experience the joy and benefits of dance training at any age. All prospective students and parents are encouraged to email or call for advice on classes.
We invite all students and teachers to enhance their dance training by attending any of the workshops offered at our school throughout the year. Workshops and master classes are led by our distinguished faculty, staff and guest instructors. Discounts and payment plans available for students taking multiple classes and families with more than one dancer.