Intro to Dance, Dance Level 1 and Ballet/Tap Level 2a
Required: Pink Short Sleeve Cotton Leotard and Pink Footed Tights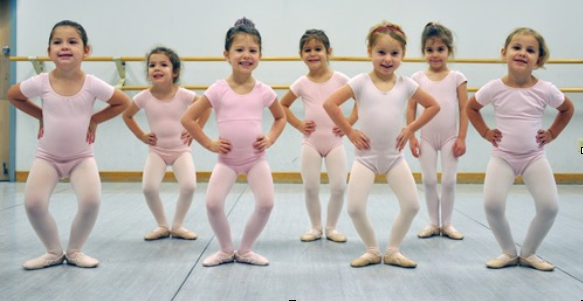 Ballet Levels 2b-5
Required: Lavender Camisole or short sleeve Leotard, Pink Convertible Tights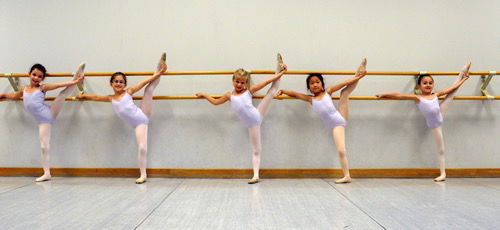 Ballet Levels 5-7
Required: Navy Short Sleeve Leotard, Mulberry Camisole and TBD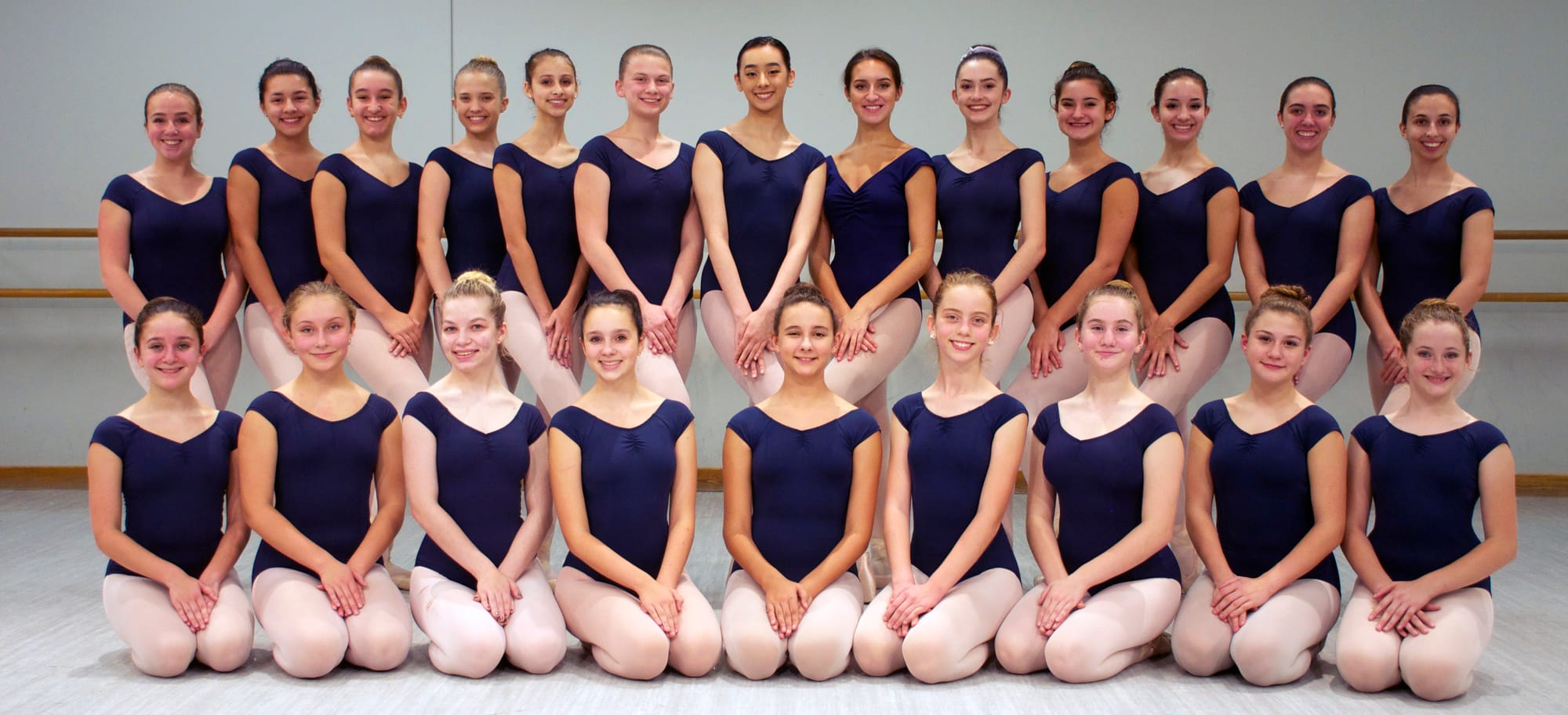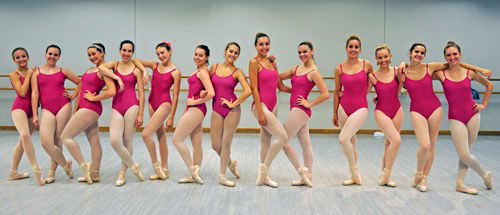 Ballet Levels 4-7 White Camisole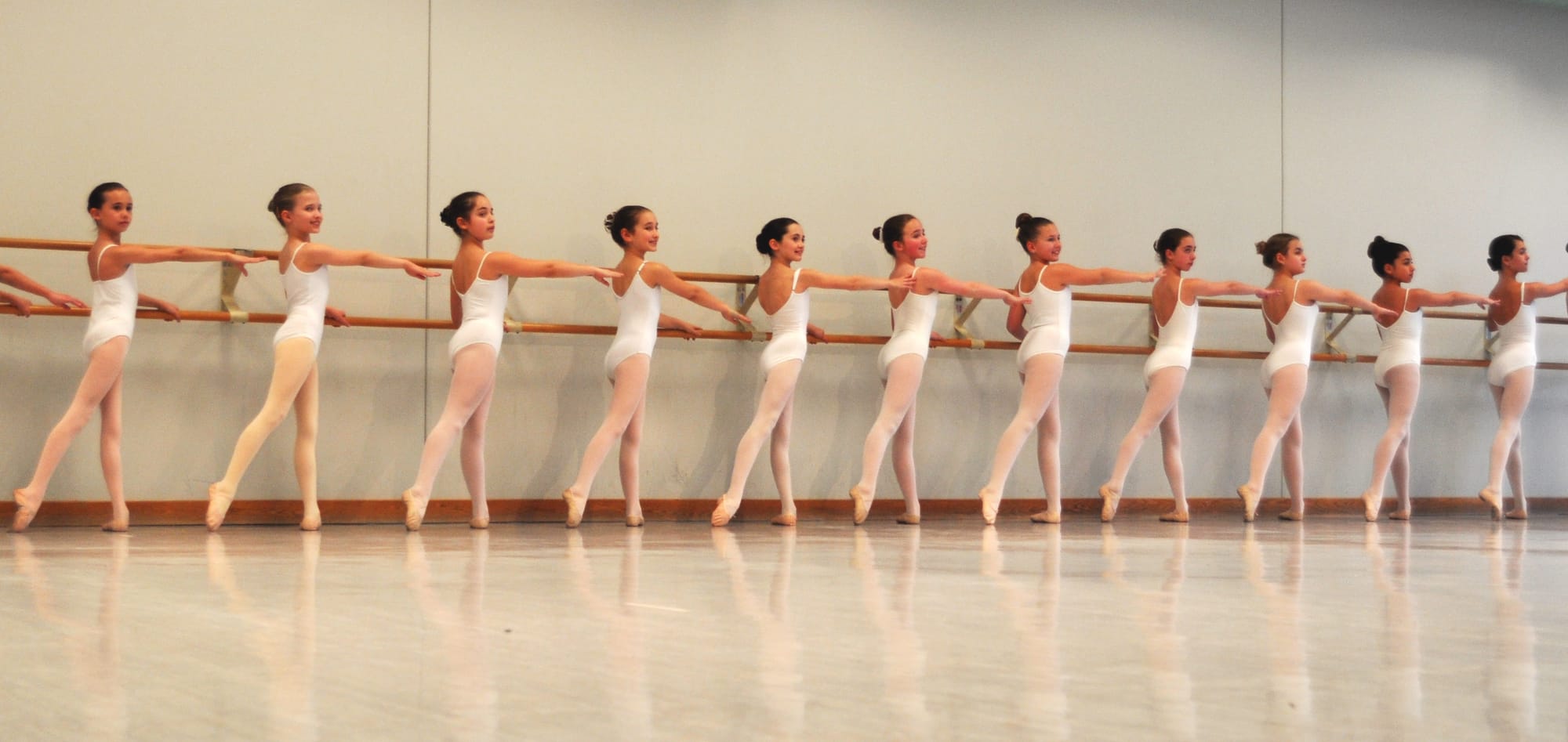 Jazz/Tap Levels 2b-Jazz/Tap Level 4
Required: Short Sleeve Cotton in Black and Black Convertible Tights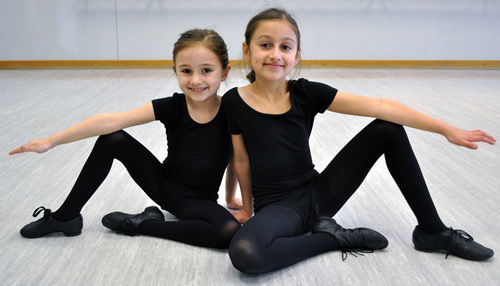 Footwear
Ballet: Pink Split-Sole Ballet Shoes
(Canvas is acceptable for class work, leather is required for performance)
Jazz: All levels - Black Jazz Shoes (Tie Oxford with neoprene arch by SoDanca or Bloch)
Tap:
Fundamental & Level 1 - Tap shoes available to rent at the studio
Levels 2 - Junior Jazz/Tap Oxford by Bloch
Senior Workshop - Black Oxford by Bloch or Capezio Professional Shoe
Tap Shoe Rental
Students have the opportunity to rent tap shoes by semester. This program is for current students only. Fitting Dates are scheduled prior to the semester
Cost: $20 per student per year
Shoes are due back on the final day of class or show. Students can swap out sizes as needed within the semester without additional cost.
Hair must be secured appropriately in all classes. Ballet: Bun required - See helpful instructions below. Jazz/Tap/Contemporary: ponytails acceptable.